An attempt to build a house out of my cat (a little while)
(244)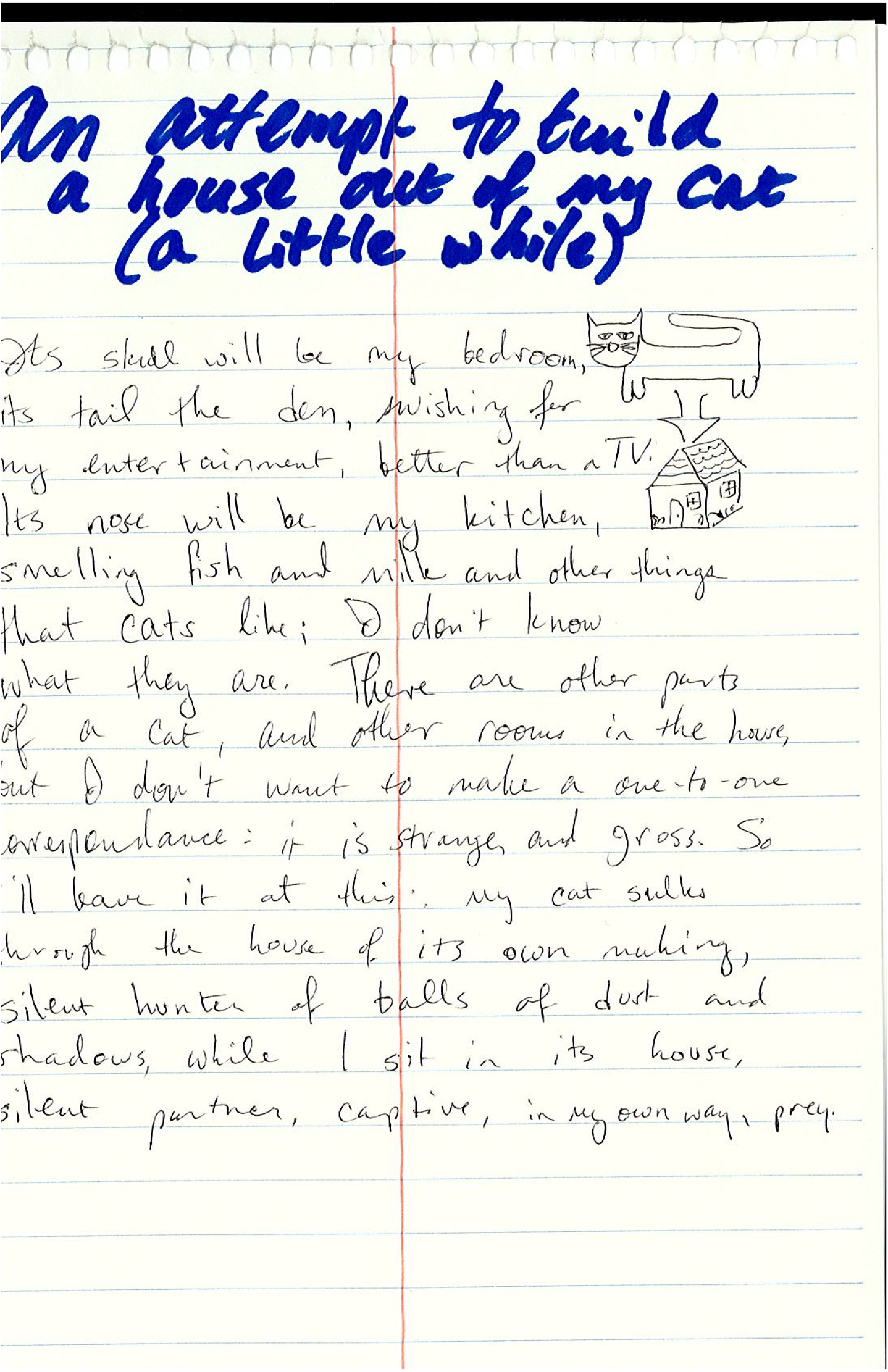 Its skull will be my bedroom,
its tail the den, swishing for
my entertainment, better than a TV.
Its nose will be my kitchen,
smelling fish and milk and other things
that cats like; I don't know
what they are. There are other parts
of a cat, and other rooms in the house,
but I don't want a one-to-one
correspondence: it is strange and gross. So
I'll leave it at this: my cat stalks
through the house of its own making,
silent hunter of balls of dust and
shadows, while I sit in my house, silent
partner, captive, in my own way, prey.